Since starting our coaching practice in 2013, engagements have inspired feedback from our clients.  A sampling of these testimonials follows:
"Working with Eileen has truly enhanced my effectiveness as a leader, allowing me to reflect and process all the complexity of my personal leadership capabilities with the realities of running a business every day.  I loved the opportunity to learn through our discussions on specific events and interactions I experience in my job.  Eileen has an exceptional ability to listen, probe, and explore to bring out the most critical learnings or 'ah ha' moments.   She then helps me process and identify what actions or things I would do differently.  I always leave a session with Eileen feeling more confident, and ready to tackle all that lies ahead of me."
Tina Morris, S&P Global

"I have had the pleasure of knowing and working with Eileen Finn for over 25 years. I began working with her when I was responsible for the executive recruiting function at Chase Manhattan Bank early in both of our careers. I asked her to manage one search, then another, then many. Eileen grew quickly into one of the most competent executive search consultants in the business. I have found her judgment, integrity and professionalism to be superior and constant. She is efficient, concise and has earned the exceptional reputation she enjoys. As my career progressed across other industries and back to banking, she has always been there to provide executive search and personal counsel. I trust her judgment and value her coaching immensely."
Fred Staudmyer, Chief Administrative Officer at Patriot Bank, N.A.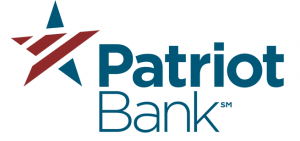 "Eileen was extremely helpful in guiding me through a period where I would need to adjust to a new manager, after several years of working more independently.  She was very hands-on performing a 360 degree assessment, and her thoughtful feedback was accompanied by practical suggestions for addressing areas of improvement.  After just a few sessions together, I felt that Eileen really understood my professional and personal values and goals, and that depth of understanding made our sessions very effective, resulting in an action plan quite tailored to my style.  Her insights remain with me today, several months after our formal consulting arrangement ended. I miss our regular meetings."
Coaching client – Global Fortune 500 Company